Today's bearhug features Saul Adams bearhugging Damien Dunne from Wrestle Midlands.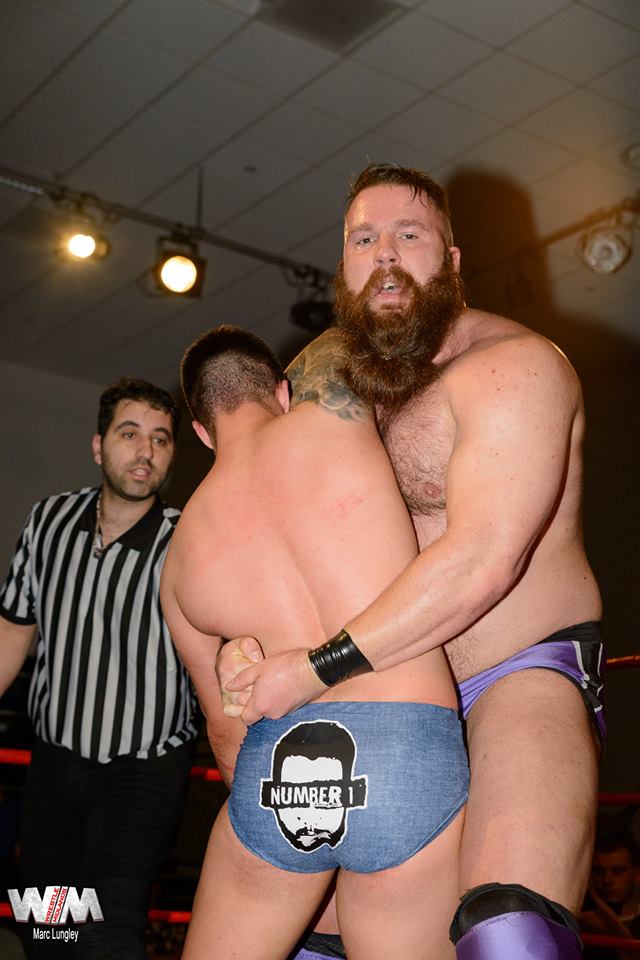 The beard is a bit too long for me, but I still wouldn't mind a bearhug from this big lug.

Most of you have already voted on this, but if you haven't, there is currently a +4,000 bonus points on it.