Fightwin (id 525) uncovered these "flexing" bearhugs from Slovak Muscle Men, which are actually pretty good.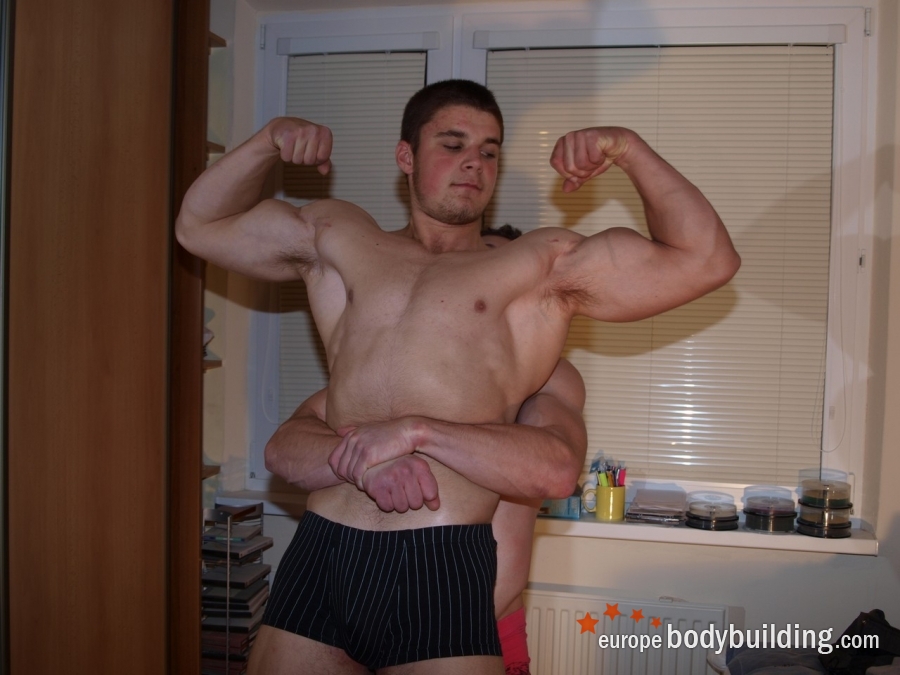 Yeah I know.. the flexing bearhug makes the victim pretty much full of himself, but that's part of the deal, right? You can click here to view other images from that set.

Slovak Muscle Men has been merged into Europe Bodybuilding since a few eons ago. Their site now features a relatively good amount of bodybuilding men showing off their "assets" to the general public.